What's New In The Spring 2021 Windows 10 Update
By now, you may be aware that Microsoft's Spring 2021 update to Windows 10 is available. Further, because Microsoft released the update on May 18, you may be already using it. This article will explore some of the new features available in the latest release, named "21H1."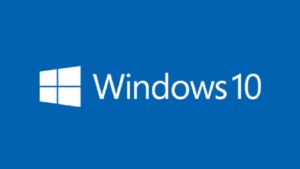 First, Do You Have The 21H1 Update
Stating the obvious, you cannot take advantage of the new features unless you have downloaded and installed the update. To determine if you have it already – courtesy of your technology staff – type "winver" in the Windows Search box. Then press the Enter key, and upon doing so, a dialog box like that in Figure 1 appears. If you see a reference to 21H1 near the top of the dialog box, you have the update.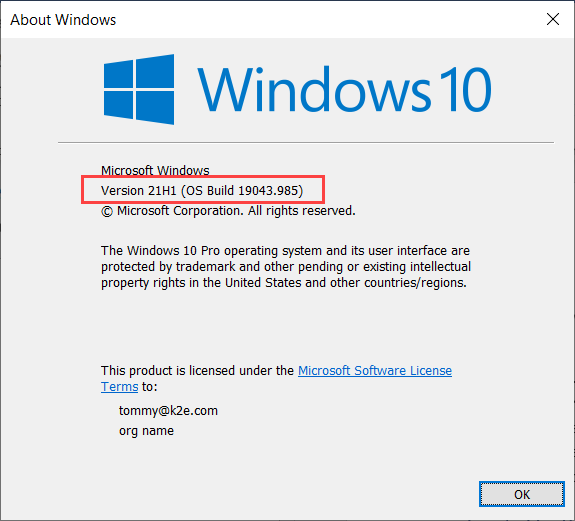 Suppose you do not have the update and want it. In that case, type "update" in the Windows Search box and press Enter. This action will take you to the Windows Update screen. If you have appropriate rights, you will be able to launch the update process from there. If not, you will need to involve your technology team.
Now, About Those New Features
As mentioned above, 21H1 provides several new features, although not a large volume of them. This pattern is consistent with Microsoft's policy of adding features to Windows 10 each Spring. Typically, the updates that appear each Fall are more for maintenance and tune-up items. However, 21H1 contains quite a few maintenance updates.
The New Version Of Edge Is The Built-In Browser
Beginning with 21H1, the Chromium-based version of Edge is Windows' built-in browser. Not only is it the default web browser, but it also powers Windows Store apps requiring Internet access. Keep in mind that the new version of Edge relies on Chromium, the same code base that powers Google's Chrome. Therefore, most users can adapt readily to Edge if they decide to use it.
New Windows Hello Multi-Camera Feature
The Windows Hello feature allows users to log in to their devices using various techniques, including facial recognition and fingerprint scans. This feature is not new, but the 21H1 provides a welcome enhancement to it. If you have multiple webcams, you can choose which one you want to use to authenticate to your device.
Improvements To Windows Defender Application Guard
In 21H1, Microsoft made several improvements to Windows Defender Application Guard. In Edge, Application Guard protects your device by opening web pages from non-trusted sites in an isolated Hyper-V container. Likewise, Application Guard isolates Microsoft Office files from untrusted sources before opening them. By opening non-trusted web pages and documents in isolation, Application Guard helps to protect your device from malware. However, Application Guard could sometimes cause long file opening times. Improvements released in 21H1 address this performance issue and help to minimize the open times for websites and documents.
Microsoft To Remove Flash From Windows
As you are likely aware, Adobe retired Flash on January 1, 2021, and the company no longer distributes Flash Player. Microsoft previously provided an optional update to Windows to remove Flash Player and prevent users from re-installing it. Although technically not part of 21H1, Microsoft plans to include this update beginning with Windows maintenance updates in July 2021. Upon installing the update, the utility will permanently remove Flash from a device. You can learn more about this from the following Microsoft Blog post: Update on Adobe Flash Player End of Support – Microsoft Edge Blog (windows.com).
In addition to the feature additions and improvements outlined above, Microsoft incorporated over 40 maintenance items and bug fixes in 21H1. You can see a complete list of these on Microsoft's site at What's new in Windows 10, version 21H1 – What's new in Windows | Microsoft Docs.
Looking Ahead, Is Windows 11 Just Around The Corner
On May 25, Microsoft CEO Satya Nadella said that his company was planning "one of the most significant updates of Windows in the past decade." Further, the company scheduled an event for June 24 to unveil the "next generation of Windows." Most industry analysts believe this to be Microsoft's announcement of the next major version of Windows. Any interested party can watch the live stream of the event by going to https://msft.it/6015VATZz.
Now almost six years old, Windows 10 dominates the operating system market for desktop and laptop computers. However, Microsoft continues to refine the platform by adding new features and cleaning up existing ones periodically. Although 21H1 does not contain a wealth of new features, it is a welcome upgrade over its predecessors, nonetheless. As you gain access to 21H1, be sure to take advantage of the refinements that could be most useful to you.
Learn more from K2 Enterprises about the ever-evolving world of technology. CLICK HERE for learning options.