Building a Business at Home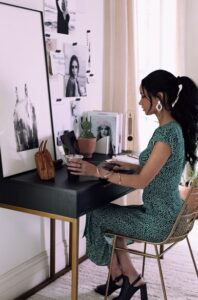 If you want to run a business and find that your current home cannot meet your work-related needs, you may need to move to support your business instead. Building a business at home is challenging enough. First, it is better to have the correct type of space. On the other hand, you can attempt to work in the space you have. However, moving to a new home can help bring a fresh start to your business, but the process can initially seem overwhelming. But as long as you carefully plan the move to your new home, you'll find that your business is up and running in no time. For instance, use the suggestions below to manage this move in stride.
Decide on Your Business Goals
Having a clear idea of the direction you want to take your business will help you decide where to move or how to restructure your existing space. Research different business ideas online to help form a vision that matches your interests and passions. For example, will clients come to your home if you are trying to provide professional services? Can you meet at a local coffee shop instead? For instance, scheduling software like Confirmed efficiently manages multiple client meeting options.
Many home business ideas involve running an online shop or eCommerce. Inventory may require a space in your home for creating various products. Whatever you decide on, be sure you have a clear plan in store for what you will be selling and how your business will operate. 
Finding a great home is easier once you've narrowed your business plan. An excellent place to start is online listings. For instance, you can filter houses according to your preferences. Connecting with a real estate agent can also collaborate with you to find something perfect for your needs. Then, be sure to research the neighborhood you will be living in. Finally, tour the house before you buy it, if possible. 
Make the Moving Process Easy
Moving can be a lengthy process if you do not plan for it. Make it easier by hiring a moving company to take care of the transportation of all your belongings. Look online for "furniture movers near me" to start your search for the right company. Be sure to read the reviews and ask someone from the company to come out for a written quote. After that, you can compare your best choices and make your final decision.
In addition, start packing well before your move date so you can put all your items away neat and organized. Organized packing can save lots of time when it is time to unpack in your new home.
Get Your Home Business Running Smoothly
Once you're settled, you'll want to invest all your energy into getting your business up and running. Firstly, be sure to draft a business plan that details your operations. Secondly, define your legal structure. Once you have the foundation, get ready to seek funding if needed. In addition, hire employees or outsource contractors to expand your operations. The hardest part of running a successful business is the beginning stages but having a solid foundation will make growth more manageable.
You will also need to ensure prompt payment. For instance, if your business collaborates with many clients or customers, you may want retainers in advance. Further, an invoicing platform can make this process much quicker if you sell services or products, allowing you to choose from many pre-made templates. Find one that helps you to customize your invoices through text, photos, logo, and more before downloading them directly in your preferred format. An excellent value service is available from Zoho Invoice. You can pay bills easily with a mostly free payable service like Corpay One.
As you can see, you can go a long way in building your business by making sure you successfully create a solid foundation. Finding the right house or space in your existing home is crucial to success in your new business. As a result, you can focus on developing the business the right way. Building a business at home presents many challenges, from security to accounting to marketing. If you are looking for guidance on business management or technology-related issues, contact any of the professionals at K2 Enterprises for independent advice.
Need help learning how to solve your business's accounting technology needs and selecting the right software for accounting or CPA Firms? Visit us at k2e.com, where we make sophisticated technology understandable to anyone through our conferences, seminars, or on-demand courses.