Keep Your Online Business Secure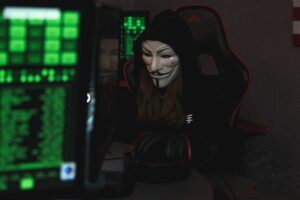 Business owners need to beware. As a result, we'll discuss the most popular ways to keep your online business secure. Online and offline companies face multiple but vastly different threats. And while offline firms are on the target of burglars, online companies must protect their digital assets. These strategies are different when talking about online and offline businesses. Both must implement security strategies to protect themselves.
For example, while the offline business owner may want to install a security camera or more substantial physical locks, an online business owner must think about various cybersecurity threats. Cybercriminals are after customers' personally identifiable information (PII), including credit card information. The average total cost of a data breach in 2021 was $4.24 million, a sum that can close the doors of many SMBs.
However, that doesn't have to be the case for you. So consequently, while you may primarily operate from an office, you have doubtless added more online capabilities in the past few years. So, let's see what you can do to keep your online business secure.
Consider using a more secure hosting service
Not all hosting service providers are the same in terms of the cybersecurity layers they provide to their clients. For example, CETROM has made extraordinary efforts to implement multiple security layers. In addition to spam and malware detection, the firm has invested in various backup methods to different media types. Another hosting provider, Ace Cloud Hosting, has also made investments in improving cybersecurity. For a more detailed discussion of specific threats that your business can address by choosing a secure hosting service, consider the Best Web Hosting Security Practices. In addition, you can see a list of hosting providers for CPA Firms here.
Make payment card transactions more secure
The pandemic has increased the popularity of eCommerce solutions and online shopping in both B2B and B2C markets. We have discussed this in previous K2 articles. However, it creates new risks, such as payment card fraud and data leaks. We have recommended providers like Corpay One to minimize your payment card exposure and reduce your costs. Additionally, consider the benefits of 3-D secure authentication solutions in this article.
Stay updated and compliant with PCI standards
It is complex staying updated on PCI DSS standards. Costs are increasing for compliance audits. Potential risks await businesses down the line if it fails to meet the PCI DSS compliance requirements. Consider the benefits of cloud-based tokenization in this PCI compliance checklist article.
Maintain ongoing staff training to keep your online business secure
Mobile device management as a must-have
Keep your software stack updated
Most businesses rely on comprehensive software stacks to streamline productivity, accounting, and data analytics. Getting started with data analytics is great, but you should never forget about making your day-to-day operations more secure. Make sure patching your software occurs regularly.
Bad actors probe software regularly for vulnerabilities. If you neglect to patch, you expose your online business to risks you could have otherwise easily circumvented. Consider these five reasons why general software updates and patches are important. In addition, the article lists the things you can do to keep your software stack safe from attacks.
Develop an incident response plan (IRP)
Sometimes, even if you do everything by the book, you'll still get hacked. This article explains why you need an incident response plan. It also lists five steps to create an IRP plan. We have both CPE courses and IRP plans available from K2.
Keeping your online business secure is an ongoing task. The strategies we've covered will help you minimize the risk of cyberattacks, given the current threats. We have listed the most popular ways to keep your online business secure. However, cybercriminals don't sit idle – new threats emerge regularly.
That's why it's essential to keep up with the latest news. Identifying threat vectors in advance will help you develop strategies in time, prevent attacks, and keep your online business safe and secure.