Many businesses are utilizing Office 365, Microsoft's subscription-based combination of desktop applications and Cloud-based services. However, most of these businesses are not receiving the ROI they anticipated when they subscribed to the service. If your organization is using Office 365, you should be asking the question "What are we missing with Office 365". In this article, you will learn more about some of the common mistakes associated with Office 365 and how you can – and should – correct these mistakes to ensure that you maximize your ROI on your Office 365 subscription.
five common office 365 fails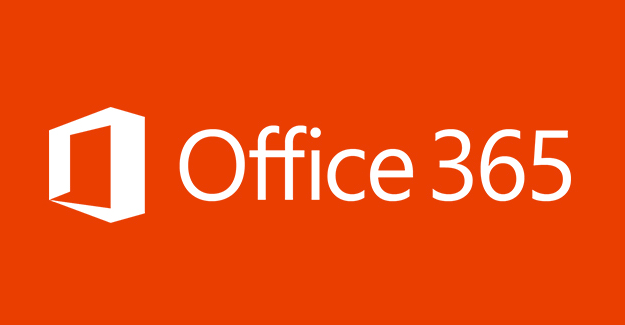 Some of the common "fails" with Office 365 include:
Not taking full advantage of the security options and features in Office 365.
Failing to manage the update cycles for desktop apps such as Excel, Outlook, and Word.
Not using new features in desktop apps, such as the improvements that have appeared in Excel's Power Query over the past two years.
Not utilizing the collaboration tools provided by Office 365.
Failing to implement Teams and other apps available in many Office 365 subscriptions.
Addressing the five items outlined above will go a long way toward ensuring that you and your team are taking full advantage of Office 365. Following are recommendations on how you can remedy each of these shortcomings and maximize your ROI on Office 365.
Perhaps no issue is more important than ensuring that your Office 365 implementation adequately and appropriately secures your data. Yet the evidence is overwhelming that most organizations fail to address this issue properly. Fortunately, Office 365 provides many relatively easy-to-use tools to address security issues. Perhaps none is better than the Secure Score feature.  Secure Score analyzes your Office 365 implementation and provides a relative rating of how secure the implementation is. Equally important, Secure Score also provides an action plan of specific steps you can take to improve your rating. By taking the steps recommended by Secure Score, you can quickly and easily improve the security of your Office 365 implementation. 
According to Microsoft, the average Secure Score is a paltry 37 out of 697!
Managing Office 365 updates
As you are likely aware, Microsoft periodically updates the features in your Office desktop applications. Presently, there three primary update channels: Monthly Channel, Semi-Annual Channel, and Semi-Annual Channel (Targeted). Not surprisingly, those users who are in the Monthly Channel receive their feature updates monthly. Those who are in the Semi-Annual Channel receive their feature updates twice a year – in January and July. Subscribers who are enrolled in the Semi-Annual Channel (Targeted) also receive their feature updates twice a year, but they receive theirs in March and September, three months after users in the Semi-Annual Channel. In addition, some users can subscribe to a fourth option – the Monthly Channel (Targeted); users in this channel get new features on a "preview" basis prior to those users in the Monthly Channel.
Why are these update channels important? Let's suppose that you have users enrolled in each of the four options mentioned above. If that's the case, it is likely that within the same company you will have users with different features available to them, potentially causing file errors. For example, one user may create an Excel workbook that takes advantage of a function not yet available to other users. Of course, when other users open the workbook, they will likely see an error message in the cell(s) where the new function resides. For this reason, you should manage the update channels for all users to minimize disruption when new features are added, while simultaneously ensuring that enough users have access to the leading-edge features to facilitate testing. You can learn more about the update process and how to manage it by clicking here.
Speaking of new features, how are your team members supposed to know what new features they have available to them? This is an extremely important consideration! If they do not know what new features are present, how can they take advantage of them? And, if they are not taking advantage of the new features, then how can your organization maximize its ROI associated with Office 365?
Many different websites and blog posts call attention to new features added to Office 365. One of the best resources that we have found is a Microsoft website you can access by clicking here. Not only does this site provide you with a listing of new features on a version-by-version basis, it also provides some learning resources to help you get started using these new features. If you are a bit more technologically-inclined, you might find a separate Microsoft site to be more useful. This site provides more details about each release, including not only the new features that were added, but also important support information.
Collaborating More Efficiently
Unfortunately, many Office 365 subscribers continue to use the apps and services available in their subscriptions in "traditional" ways, failing to see what new options exist. Consider, for example, the collaboration options available in Office 365. At a fundamental level, one collaboration option is to email links to Office 365 documents such as a PowerPoint presentation, instead of emailing a copy of the document. When recipients receive the link, they can edit the single instance of the document by simply clicking on the link. By using this feature, you can reduce the number of copies of the same file that oftentimes "float" around your organization.
Similarly, you can improve collaboration by using Office 365's co-authoring experience. With co-authoring, multiple team members can edit the same document simultaneously. So, for example, you could share an Excel workbook that you stored in SharePoint Online or OneDrive for Business with other Office 365 users and each of these other users could edit that workbook simultaneously. This is a much more stable and efficient process than the legacy "Shared Workbook" feature in Excel and sets the stage for significantly improved results in far less time.
Implementing Teams and Other Office 365 Apps and Services
For most subscribers, Office 365 is much more than just Office desktop applications and hosted email in Exchange Online. Many, many other tools are available in most Office 365 subscriptions that can significantly increase individual or organizational productivity and efficiency. For example, consider the following options.
The Teams feature sets a new standard for collaboration and communication, not only amongst internal users, but external users also.
With Bookings, you can allow clients and customers to self-schedule appointments and meetings with you and other service providers within your organization.
Stream provides a private "YouTube-like" experience for sharing videos internally within an organization.
You can use Planner to manage projects and assign tasks to other team members.
Yammer provides enterprise-wide social networking tools.
If you are seeking an alternative to PowerPoint, consider the Sway presentation app available through Office 365.
Flow offers the opportunity to create and apply automated workflows to specific tasks, improving efficiency and internal control.
Office 365 provides organizations of all sizes with tremendous opportunities for improved efficiency and security. Yet most organizations are not taking full advantage of their Office 365 subscriptions. By addressing the five issues outlined above, you can go a long way toward ensuring that you and your team are maximizing your ROI on Office 365.
To learn more about Office 365, consider the following K2 Enterprises resources: