Must-Know Facts and Features of Mobile Wallet Marketing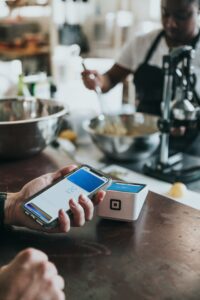 Business owners know how important it is to build trust and loyalty with their customers. Especially for small businesses, finding ways to enhance consumer confidence can help foster these lasting relationships. Similarly, these must-know facts and features of mobile wallet marketing can help you build customer relationships. Likewise, with more people keeping up with their favorite brands through websites and apps, mobile wallet marketing is one approach to creating a top-notch customer experience.
Mobile wallets are apps that store payment data using digital cards like Google or Apple Pay. For businesses, mobile wallet marketing is the use of these mobile wallets to boost consumer engagement. Are you interested in using mobile wallet marketing for your business? Then, keep reading to learn some facts and features that can help get you started.
Mobile Wallet Marketing Facts
Since the first mobile wallet launched in 2011, the apps have transformed the way we make payments. That's why knowing how to best use mobile wallets is a smart business strategy. To help you understand what makes mobile wallet marketing so critical for businesses today, check out these statistics:
Mobile Wallet Marketing Features
Once you understand the potential of mobile wallets, you might wonder how your business can use them. The mobile format offers features designed to promote the brands most relevant to users, from alerts to location tracking. Here are some elements of mobile wallets to consider in your marketing strategy:
With the ability to easily save and track points on a cell phone, mobile wallets can simplify customer loyalty programs.
Cellular devices can monitor your location, so mobile wallets can show customers certain content depending on where they are.
In addition to in-app use, mobile wallets can translate to customer engagement on your business's website or in-store.
Mobile wallets allow coupons to be accessible at your fingertips so that retention rates could be higher.
Since cell phones can learn a user's preferences, mobile wallets can personalize content based on the customer's interests.
Push notifications provide customers with updates about their loyalty points and reminders to use certain offers.
Mobile wallets eliminate the need to carry loose papers and make ideal destinations for boarding passes and concert tickets.
By learning the must-know facts and features related to mobile wallet marketing, you can better understand the value of this new digital payment method. From there, you'll be able to create a marketing strategy that can elevate your business's customer experience.
Eager to learn more about mobile wallet marketing? Look at the infographic above for all the information you need. Then, apply these must-know facts and features of mobile wallet marketing to help you build customer relationships.