Practical Strategies To Recover Financially After Losing Your Business To Addiction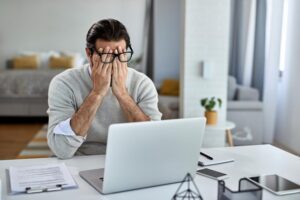 Addiction can devastate an individual's life, including their financial well-being. Losing a business because of your addiction can leave you with mounting debts and significant economic challenges. Above all, you need practical strategies to recover financially after losing your business to addiction.
The road to recovery is long and takes time, but you can overcome obstacles. Here are some practical steps that can help you recover financially and blaze a trail to long-term success:
Losing your livelihood to addiction is a difficult and life-changing experience. Taking the first step toward recovery to find a rehab center that meets your needs is essential. Here are a few tips for finding the perfect facility:
Research multiple rehab center options: It is essential to consider distinct options before deciding. Research the best rehab centers in the US that specialize in addiction rehab, have positive reviews, and offer programs that fit your needs. Another listing is at https://www.randyjohnston.com/hotlists/healthcare/.
Consider the location: Location can be important in your recovery journey. You may want to consider a rehab center close to home so your loved ones can easily visit and support you during your recovery.
Check for accreditations: Accreditations, such as those from the Joint Commission or the Commission on Accreditation of Rehabilitation Facilities (CARF), ensure that the center meets industry standards for care. Make sure any rehab center you consider has the proper accreditations.
Take Stock Of Your Finances
The first step to overcoming financial difficulties is to evaluate your situation honestly. Create a budget and list all your debt obligations and expenses. Doing so will allow you to prioritize crucial payments and allocate funds appropriately.
Look for ways to reduce your costs. Sell items you no longer need or cancel subscriptions you do not use. Reducing non-essential expenses will help you free up resources to pay off debt or rebuild your credit.
Recovering from addiction is never easy; seeking support from loved ones or a professional is critical. Surrounding yourself with supportive and encouraging individuals can give you the motivation and accountability you need to stay on track. Consider joining a support group or attending counseling sessions to help you overcome your addiction and regain financial stability.
Explore Alternative Income Sources
Focus On Your Future Financial Goals
Recovering from addiction is a process. You must look toward your future goals to remain motivated and on track. Create short- and long-term financial goals, such as paying off debt or saving for a down payment on a new home. Establishing financial milestones — no matter how small — will help create a sense of accomplishment that fuels your motivation to progress.
Consider Professional Financial Support
Remember that professional financial support might be necessary as you seek to overcome your difficulties. Look for help from a financial advisor, bankruptcy lawyer, or professional development program if you feel overwhelmed or don't know where to start rebuilding your economic life. The right professionals can thoroughly explain your options and help you develop an appropriate action plan for your unique circumstances.
Yes, you are on a challenging journey. But you can overcome setbacks and build a better future with enough dedication and hard work. Finding a good rehab center, assessing your economic standing, getting help when needed, and staying focused on your future goals will go a long way toward rebuilding your financial life after losing your business. We hope these practical strategies to recover financially after losing your business to addiction are helpful. Remember to take it one day at a time, stay positive, and be patient with yourself as you recover and establish a path to brighter days!
If you work in accounting or finance, K2 Enterprises provides continuing education programs to enhance your skills and credentials. Need help learning how to solve your business's accounting technology needs and selecting the right software for accounting or CPA Firms? Visit us at k2e.com, where we make sophisticated technology understandable to anyone through our conferences, seminars, or on-demand courses.