Apple's iOS 16 Provides Major Improvements For iPhone And iPad
Apple kicked off its 2022 World Wide Development Conference on June 6, 2022, and the company announced some significant improvements in the iOS operating system for iPhones and iPad. Read on to learn more about these helpful and practical enhancements for iOS users.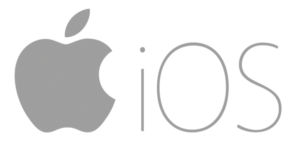 iOS 16 provides many new features and improvements to make the operating system even better than before. Users will be able to customize their iPhones to suit their needs better, share information with others more quickly than before, and communicate more effectively. For example, you can customize your Lock Screen to personalize your iPhone to meet your needs. Showcasing favorite photos and customizing fonts are two examples of available customizations. You can also customize how the Lock Screen displays notifications and use it to monitor live events, such as sporting events – all without unlocking your iPhone!
One of the more significant customizations is the ability to add widgets to the Lock Screen. With this new capability, you can directly get the weather, calendar events, date, time zones, and battery level from the Lock Screen. Further, depending on the apps you use, you may be able to show data from apps on the lock screen. And you can create multiple Lock Screens, each customized with a different set of widgets. For example, you may choose to create separate Lock Screens for  "work days" and "weekends."
To help you stay focused on the tasks at hand, you can use Focus to select the apps and people you want to receive notifications from. And you can create a Personal Focus and a Work Focus that receive different sets of notifications. With both in place, you can swipe quickly from your Personal Focus to your Work Focus to stay on top of meetings, tasks, and to-do lists. You can also use filters in Focus to easily filter content to meet your specific needs.
Enhanced Messaging And Improved Mailboxes In iOS 16
One of the most straightforward yet potent enhancements to iOS 16 is the newly added capability to edit a recently sent message. For example, suppose you notice a critical typographical error or an omission of important data after sending a message. With iOS 16, you can edit the message to correct it or include the missing content. You can also watch video content or listen to music while simultaneously chatting in Messages.
Messages also provides enhanced collaboration capabilities in iOS 16. For instance, you can share notes and presentations through messages. These capabilities should make it easier for you to get more done in less time.
In addition to improvements in Messages, you'll notice improvements in your mailbox. Among these are the improved Search capabilities and the ability to undo a send, schedule a send, follow up more quickly, and add links containing rich content.
Apple did not overlook the importance of security with iOS 16. For example, you can sign in to your device using passkeys. Passkeys are encrypted end-to-end, helping to keep them safe from phishing attacks and data leaks. Further, you can use your passkeys on non-Apple devices to streamline and simplify accessing your technology, applications, and data.
Miscellaneous Improvements
In addition to the items outlined above, Apple added many other new features to iOS 16, including those listed below.
Multi-stop mapping directions in Maps.
You can now store public transit cards and fares in Maps.
Apple Pay Later allows users to split the cost of some purchases into four payments.
You can view receipts and track Apple Pay orders from Wallet
Smarter dictation, including automatic punctuation.
You can save items like drivers' licenses in Wallet (subject to local regulations).
With iOS 16, you can manage home automation devices easily in the redesigned Home app.
Updates to the Health app help you track your medications and share health information with others more easily.
Manage children's accounts easily, including setting age-appropriate restrictions.
The engineers and developers at Apple have been quite busy, adding a tremendous number of new features to iOS 16. All the features outlined above work on both iPhones and iPads. However, additional new features for iPad are also available, and you can learn about them by clicking this link.
The newest update to iOS is one of the most significant updates to the operating system since its introduction. If you are an iPhone or iPad user, you'll undoubtedly want to begin using these new tools as quickly as possible.