Align Cybersecurity And Business Goals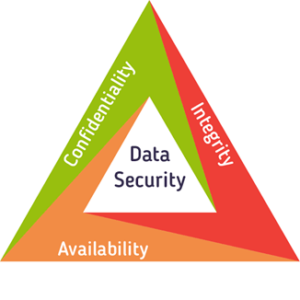 As a business owner, you should never put your cybersecurity at risk to achieve other business goals. So, how do you align cybersecurity and business goals? Businesses are embracing rapid digital developments to stay relevant and competitive. Because of technological advancements, cybersecurity is now more critical than ever.
Cloud adoption, automation, machine learning, and big data analysis are recent developments vulnerable to cyberattacks. Yet, despite the apparent risks, many businesses do not consider cybersecurity a key priority or an ongoing concern. Instead, they end up forsaking cybersecurity to attain other commercial goals.
Cybersecurity should be an enabler and facilitator for your business's overall productivity. Therefore, it must align with your business goals to always safeguard you and your business.
The following are reasons why you should invest in cybersecurity to mitigate risks and potential financial losses:
Cyber threats are increasing
Reputational damage, loss of resources, potential lawsuits, job delays, data loss, and intellectual property theft are just a few of the implications of being a victim of a cyber-attack.
According to IBM, the United States has the world's highest average data breach costs, at $8.64 million, followed by the Middle East at $6.52 million.
Every business must have a cybersecurity strategy to deploy security measures that address new and existing threats (phishing, ransomware, and more).
Although implementing a specialized cybersecurity policy can be costly, it saves money in the long term by preventing prospective cyber-attacks, which are generally expensive to resolve. Of course, having a cybersecurity partner for your company will not exempt you from cyber-attacks; however, it will help prevent attacks from succeeding.
Boost your company's productivity
There are numerous ways that cybersecurity can contribute value. For example, customers will buy products or services if they believe their personal information will be secure. Cybersecurity will also bring in more investors and make up for operational costs.
Companies must comply with many data security regulatory standards, including the General Data Protection Regulation (GDPR), SOX, and HIPAA.
Businesses must adhere to these data security regulatory standards to protect the security of their digital assets and data; otherwise, they also risk facing significant fines and penalties.
Improve employee security
All personnel, including those who work remotely, should adhere to cybersecurity measures and regulations. Cybersecurity compliance will help secure sensitive information and eliminate the risk of adware, malware, and phishing attacks.
Four strategies to align cybersecurity to your business goals
Organizations must integrate security into the entire business ecosystem and make it sufficiently nimble to adapt to the volume and speed of data required by everyday transactions and operations. It should also be capable of dealing with the complexities of cyber threats.
The solution is to connect your cybersecurity strategy with your organization's goals. It would be best if you started with your business objectives and then examine the potential risks. Here are some vital tips to help you:
1. Highlight the company's goals and objectives
It is critical to link business objectives with cybersecurity strategies, necessitating deliberate efforts to align cybersecurity with business goals.
As a result, it's crucial to explore the areas listed below to discover how cybersecurity might facilitate business objectives:
●     Strict adherence to regulations and policies
Adherence to data security regulations is crucial for avoiding significant fines and supports attaining business goals.
●     Performance and availability
The goal of availability is to guarantee that data is readily available for decision-making when required. As a result, cybersecurity will enhance productivity and ensure the maximal performance of your business.
●     Market trust and brand reputation
Due to cybersecurity, more investors will entrust their data to your company, and you will also earn brand reputation and market trust.
●     Implementing cost-effective cybersecurity measures
You should make conscious efforts and devise cost-effective strategies for your company's cybersecurity while also focusing on company goals.
●     Data assurance, security, and integrity
You should consistently check how data is handled by staff and co-workers to ensure data security objectives and business goals. In addition, you should include keeping an eye on dataops (data operations) to ensure they meet both security and business objectives.
●     Culture, policy, and governance in the workplace
Stringent policies, a dedicated work culture, and effective coordination should be implemented. These items will improve cybersecurity and the overall business goals.
In addition, maintaining mutual communication between management and staff is vital for the cybersecurity team to prioritize critical areas to achieve corporate goals.
2. Create an organizational culture that prioritizes security
Regular cybersecurity training is crucial since human resources are an organization's most important security assets (but can also be the most vulnerable). In addition, it enables them to recognize many types of cybersecurity threats, particularly social engineering, and phishing attempts.
It is also essential to keep the cybersecurity team up to date on everything.
Because cybersecurity is an ongoing concern rather than the end goal, it's essential to keep your cybersecurity staff always informed. Make sure they understand your goals and how you plan to attain them. They can then utilize the data to assess future security threats and take the necessary steps to manage, mitigate, or avoid them.
Monitoring your company's use of data may necessitate the implementation of new technology controls, internal controls, or organizational procedures. Your incident response plan should also address the issue.
Therefore, both management and staff must commit to and be conscious of establishing a cybersecurity culture across the firm.
3. Automate your cybersecurity
Cybersecurity automation saves time and resources. Human resources are still a company's most valuable asset, but human errors are its most common security weakness. As a result, cybersecurity automation can aid in eliminating or reducing these errors.
Furthermore, automation frees up time for your staff, allowing them to focus on their core strengths and pursue organizational goals.
4. Improve productivity and cybersecurity by increasing connectivity
Remote working became the norm in 2020 and 2021 due to the COVID-19 epidemic. Nevertheless, many businesses will continue using remote working even after COVID. More employees are using personal devices from home to access cloud resources.
As a result, businesses must have a dependable and secure networking solution, such as SD-WAN (Software Defined-Wide Area Network). Secure networking will help companies to align cybersecurity with business goals by guaranteeing uninterrupted, fast, secure, and dependable networks.
The number of cyber-attacks is on the rise, both in terms of magnitude and quality of attack. In addition, the negative consequences of these attacks on any business are becoming more threatening.
Defending from the attacks and reducing negative consequences is why it is crucial to align cybersecurity and business goals. Alignment of goals helps ensure the business is better prepared to mitigate security risks that could jeopardize its performance while also providing a favorable return on security investments.