Strategies To Lower ECommerce Costs and Why Outsourced Fulfillment Should Be One of Them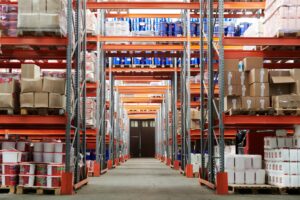 ECommerce companies often operate on a lean model to keep expenses low. However, keeping operating costs down is essential in an industry where price competition is often fierce and profit margins slim. So, it's vital to understand all expenses of running an online business and ways to keep costs down.
One of the ways that eCommerce businesses sometimes seek to keep costs down is by handling their fulfillment in-house. That seems logical: if you can repurpose some of your staff time to pack and ship your orders, rather than paying third-party logistics fees. That can feel like a smart way to save money. However, outsourcing is often the less expensive choice except for the smallest eCommerce companies.
How eCommerce fulfillment costs can impact your bottom line
Before we delve into specific cost savings, it's essential to examine some of the ways that order fulfillment can help or hurt your bottom line.
Lost or damaged inventory (shrinkage)
When you order 100 units of an SKU, you expect to ship those 100 units. Now suppose ten units aren't available for shipping, either because they were damaged on the warehouse shelves or lost or stolen. That is inventory shrinkage. You paid for 100 units, but you only have 90 units to sell, so your cost of goods sold just increased by 10%. Reducing inventory shrinkage is an excellent way to lower eCommerce costs.
There are measures that a third-party logistics warehouse (3PLs) can take to keep your inventory safe, including:
Improve inventory control with a professional warehouse management system. State-of-the-art software and periodic inventory spot checks help keep your stock counts accurate and spot discrepancies quickly.
Provide video monitoring of all areas of the warehouse. That adds accountability, so the fulfillment company can track what happens whenever an item is missing or damaged.
Most 3PLs have 24/7 security.
Professional product handling can reduce damage and breakage. Warehouse staff are trained to work with products just like yours, and that experience can help minimize damage.
If you operate an in-house warehouse, you can reduce shrinkage by increasing employee training and specialization, improving inventory planning, and adding security camera coverage.
If you own your warehouse, that's a fixed cost that doesn't vary. You must pay for warehouse overhead 12 months a year, even if your business is seasonal and you have no sales during your off-season. Likewise, it can be hard to expand your space if you get very busy during peak season. Operating in too small a warehouse during a busy sales period can lead to fulfillment errors and lost inventory.
Not all 3PLs are alike: How to find the best outsourced fulfillment company
Of course, not every fulfillment company provides a level of service that can lower your eCommerce costs. Poor quality outsourced fulfillment can be a liability to your business instead of an asset, so it's crucial to vet potential fulfillment partners carefully.
Here are some questions to ask 3PLs before you outsource your fulfillment:
What size and type of products do you typically handle? Look for a fulfillment company with experience in products like yours. For example, a warehouse set up to ship makeup and jewelry probably isn't the right choice for packing and shipping office furniture.
Do you manage your warehouses or use a network of subcontracted warehouses? Choose a 3PL that owns and operates its own facilities. It is likely to have better quality control.
Do you offer same-day fulfillment? Same-day fulfillment means that your orders ship the day your customers place them. It's a great way to reduce shipping time for your customers.
What fulfillment guarantees do you offer? Look for zero shrinkage and service guarantees.
Returns are an unavoidable cost of running an eCommerce business. In most cases, you will pay for return shipping. You'll also incur credit card fees. You may take a loss on the product if it's not in a fit condition to resell. Any steps you can take to lower your returns rate will help you reduce operating costs and keep your prices competitive.
When you pay for return shipping or offer free or reduced-cost shipping on orders, shipping costs become a significant eCommerce expense. Shipping costs might seem like an expense you have no control over, but that's not true. Warehouse location can considerably impact what you pay for shipping and returns. And, if your customers pay for shipping, you'll be able to offer it at a lower cost, removing a significant barrier to online sales. In addition, you can choose optimal warehouse locations for national fulfillment with outsourced fulfillment rather than shipping from your business location.
Negative reviews can cost your eCommerce business untold numbers of sales. Even if you end up paying more for outsourced fulfillment, improving your fulfillment operations can be a net win for your business. Quality fulfillment is an excellent way to make your customers happy.
5 ways that outsourced fulfillment can lower your eCommerce costs
Of course, outsourced fulfillment isn't free. You'll pay for warehouse storage and pick and pack fees for every order your 3PL fulfills. However, on balance, outsourced fulfillment can often reduce eCommerce costs. Here are just five of the ways that you can save money and improve your eCommerce business when you use a 3PL for your eCommerce fulfillment.
1. Pay only for the space and services you use each month
Outsourcing fulfillment frees you from monthly overhead. While some 3PLs have minimum monthly fees, those are likely to be much less than the cost to rent or own a warehouse. And you can find fulfillment companies that will charge you only for the space and services you use each month. During your slow season, you'll pay less. When it gets busy or your business expands, you can expand your fulfillment operations without growing pains.
2. Outsourced fulfillment can lower your return rate
You and your staff care about your products and your customers—in-house fulfillment benefits from that care. But outsourced fulfillment gives you something better—professional fulfillment services. The staff at a good fulfillment warehouse are pros at packing products like yours carefully, so they arrive in perfect condition. And 3PLs use sophisticated warehouse management system software to ensure that every order is picked correctly. That professional service can reduce your return rate by reducing fulfillment errors.
3. Reduce inventory shrinkage
If you have problems with shrinkage in your warehouse, outsourced 3PL services can help with that, too. Professional warehouse management and security can reduce inventory loss. Plus, some fulfillment companies offer zero shrinkage policies, so they pay for any lost or damaged goods in their warehouses. That can add up to significant savings.
4. Gain efficiencies with professional warehouse management
When you outsource your fulfillment, it's like adding a whole new department that's already staffed with seasoned professionals. That frees your employees to focus on marketing, supply chain management, and other profit-generating and cost-cutting activities. Working with a quality 3PL gives you back the time you would have spent overseeing fulfillment operations. And the expertise your outsourced fulfillment company brings to your partnership can help you discover new ways to cut order processing costs.
5. Save money on shipping
One of the most significant benefits of outsourced fulfillment is warehouse locations. In-house fulfillment is tied to the location of your company. 3PLs often have warehouses in strategic locations that reach large segments of the U.S. quickly and cheaply. For example, there may be good reasons to have your headquarters in Miami. But shipping nationally from Miami will increase your shipping costs and the time it takes for orders to reach your customers. Instead, moving your logistics from Miami to a fulfillment warehouse in Tennessee or Kentucky could save you money and shorten delivery times.
You and your customers will save money on shipping just by sending orders from more centrally located warehouses. In addition, your 3PL probably qualifies for bigger shipping discounts than your company can because of the volume of packages it ships. Some fulfillment companies pass discounted shipping rates to their clients, lowering your eCommerce costs even more.
Don't be afraid to ask prospective fulfillment companies a lot of questions. If you select from our strategies to lower ecommerce costs, you may see why outsourced fulfillment should be one of them. Your partnership with your 3PL can support your eCommerce business growth and help you cut costs, but only if you find the right fit.
Ideas in this article come from Jake Rheude who is the Vice President of Marketing for Red Stag Fulfillment, an eCommerce fulfillment warehouse born out of eCommerce. He has years of experience in eCommerce and business development. In addition, Jake enjoys reading about business and sharing his own experience with others in his free time.