Starting a Community-Based Business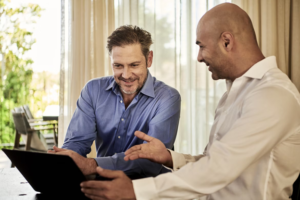 Starting a community-based business is more straightforward with Internet-based tools. The ubiquity of the Internet makes it increasingly easy for entrepreneurs to start in the business world. However, launching an online business isn't the answer that everyone wants. You might prefer opening a store or providing a service that specifically benefits your local community. A fulfilling experience awaits you when you strive to build meaningful relationships with clients and customers through face-to-face interactions. You can get a great start in your career as a local business owner by following some helpful tips along the way. Consider these four steps.
1. Know Your Role in Benefiting the Community
While you might have your own goals when starting your venture locally, small businesses can be a massive boon for the community. Small-town advocates explain that local companies can save a community from major economic downturns.
Not only do small businesses help create new jobs, but they also increase a town's tax revenue and keep money flowing within the local economy. In addition, as you find success and a steady client base, your business can become a cornerstone of culture for your neighborhood or your entire town. The more you work toward becoming an active community member, the more you will contribute by conducting business as usual.
2. Start with an Actionable Business Plan
Your business plan will form the foundation of every aspect of your business for years to come. By establishing your goals, processes, and funding needs early on, you can take a lot of the guesswork out of your daily tasks.
When writing out the details of your plan, you should also take the opportunity to decide on a business structure that suits your strategy. Choosing to form an LLC comes with liability benefits, tax advantages, and operational flexibility. Be aware that each state has its regulations around forming an LLC, but you can ensure compliance and avoid hefty legal fees by using a formation service. CPAs are the "go-to" professionals for getting business structures right.
3. Build a Strong Web Presence
Even as a locally based business owner, having a fully functional website is necessary. A website allows potential customers to learn about your services or reach out with any inquiries. 
Your website can be an even more powerful marketing tool when you create an eye-catching banner that helps build brand awareness. Using an online banner maker, you can create personalized banners for any platform. A banner maker is an accessible way to design an appealing image to place at the top of your site's home page. Look for a banner maker that provides many templates to choose from, which you can then personalize with assorted colors, fonts, or animations.
Further, finding the right technology to run the business is critical. While your business may require industry-specific solutions, most companies need straightforward productivity software, email, websites, and accounting. A single platform like Zoho One may provide every tool you need a single platform. Zoho One as a single platform will save you time researching and deciding on a technology stack. In addition, it may cost less than using Microsoft 365 or Google Workspace and an accounting software solution.
4. Find Ways to Engage the Community
The community is a local business owner's most important source of success. It is not enough to market your products with competitive prices – you should also engage personally with your target clientele.
Further, when you give to the community, the community often gives back. Do your part to help with local charities, support public initiatives, and collaborate with other entrepreneurs. Try coming up with other engagement opportunities that are unique to you. Soon enough, the town may regard you as a friend and asset.
Meanwhile, succeeding in any business requires a certain amount of knowledge and understanding. If you wish to build a solid community-based business, you will also need a ready willingness to make your town a better place. Write a business plan, develop your web presence, and reach out to the community.
These four steps are a straightforward way to begin building a local business. Above all, starting a community-based business is more manageable with Internet-based tools. For additional guidance, work with a local CPA with expertise in creating businesses. They will be well-connected to your community, too.
Need help learning how to solve your business's accounting technology needs and selecting the right software for accounting or CPA Firms? Visit us at k2e.com, where we make sophisticated technology understandable to anyone through our conferences, seminars, or on-demand courses