4 Digital Tools For Business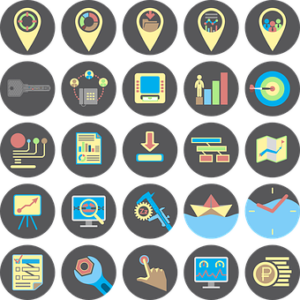 Digital technologies are helping small and midsize businesses grow and thrive. So here are 4 digital tools for business that will help you reach your financial goals. Above all, they're cheaper to implement than on-site services. In addition, plan for the automation and streamlining of repetitive tasks. As a result, you can increase productivity. 
Storing your data in the cloud allows your team members to work remotely. Remote work leads to improved work-life balance and an increased employee retention rate for your company. And there are many other benefits to cloud computing, such as lower capital expenditures.

You may need to adjust your workflow process to move to the cloud effectively. When you're implementing a new process, ensure management and employee buy-in by organizing training sessions (either virtual or in-person). Further, explain the hows and whys of your new workflow. Free online tools like these infographic templates make it easy to create graphs and charts you can share with your teams. In addition, the templates are customizable. This way, implementing changes is quick, and your team can keep getting work done efficiently.
Thanks to accounting software, you can make managing your business's accounting and finances a lot easier. Not only will you be able to handle your finances and visualize your balance sheet, but you'll be able to predict future growth thanks to its powerful business analytics capabilities. It helps you create charts, graphs, and KPIs representing your company's financial health. In addition, accounting software makes generating invoices a breeze. If you need simple invoicing, tools like Zoho Invoice can provide that, in many cases, for free. Opting for a cloud-based accounting solution allows you the flexibility to access the software from anywhere. Further, sharing critical, up-to-date information with select team members is easier.

Moreover, you can keep track of your cash flow to make informed decisions on purchases and investments. In addition, you'll be able to manage payroll on the go. Invoice processing can be automated with a tool like Dext Prepare. Likewise, eCommerce can be automated with Dext Commerce. Further, you can send reminders to your clients when payments are due. Payment processing software will also be a powerful addition to your business's tools. Your customers will have the option to pay online for your goods and services. And you can save even more on your payments by using tools that provide free ACH and check processing with products like Corpay One.
3. Social Media Management
If you own a small or midsize business, you know by now that you can't get by without an internet presence. A business website has become the minimum requirement for any company looking to grow and thrive. But, of course, it would be best if you kept optimizing your online presence to create brand awareness and attract new customers.

But with so many media channels and social platforms now available, managing all your social media accounts seems increasingly time-consuming. Above all, when you're planning to create and post updated content regularly, you must automate the process. Thankfully, new digital tools like Zoho Social, Mautic, or Hootsuite are now available to monitor your pages, schedule your posts, and allow you to interact with your followers. In addition, a social analytics dashboard lets you see how your content performs across all your channels. To sum up, you don't need to waste time going from one platform to another.
Investing in a mobile app strategy for your business will allow you to reach your customers wherever they are. Most importantly, you can offer them more opportunities to interact with your brand. For example, you can launch a loyalty or reward program where customers get incentives for purchasing your products or when they refer you to a friend. In addition, as technology evolves, more and more companies rely on mobile apps to promote their brand.

So, join this growing trend and send special offers and discounts directly to your followers' smartphones. Finally, take advantage of geolocation technology to further improve your marketing strategies. By knowing where your customers gather and shop, you'll be able to target your audience better. You can send them timely advertising promoting your brand, products, and services.
Cloud-based technologies will enable you to interact faster and more efficiently with your team members and customers. Meanwhile, innovative accounting solutions allow businesses to grow while cutting costs. Further, social media increases awareness of your company. Finally, mobile apps make it easier to do business with you from anywhere. So, take advantage of these 4 digital tools for business and reach new heights with your company.
Need help learning how to solve your business's accounting technology needs and selecting the right software for accounting or CPA Firms? Visit us at k2e.com, where we make sophisticated technology understandable to anyone through our conferences, seminars, or on-demand courses.