K2's Excel Best Practices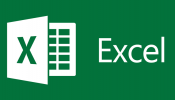 As spreadsheets continue to evolve, so too must your practices for creating, editing, and auditing them. In this program, you will gain an in-depth understanding of the best ways to work with Excel by learning best practices associated with Excel spreadsheets in each of the following areas: creating and editing Excel workbooks, securing Excel workbooks, collaborating with others in Excel, and reporting on data contained in Excel.
Today's best practices for Excel differ significantly from those used in the past and you will learn the best ways to work with Excel spreadsheets in this "must see" CPE program. Course materials include relevant examples to enhance your learning experience. Participate in this program to help ensure that you utilize Excel to its fullest potential.
This course covers features found in Excel versions 2013 and newer.
""I learned various tips/tricks that I expect to implement to my approach immediately." J.J., CPA DE
"Excellent course with lots of practical information that will be useful for work." V.S., CPA MS
CPE Credit: Recommended for 8 hours Computer Software and Applications
Instructional delivery method:  Group-live demo and discussion using color computer projection – laptop friendly, with access to demonstration files. Program focuses on Excel for Windows, but many of the features can be found in Excel for Mac.
Prerequisites: Fundamental knowledge of Microsoft Office Excel 2013 or newer
Program level: Intermediate
Advance preparation: None
Who should attend: Excel users who want to learn best practices for working with spreadsheets
Upon completing this course, you should be able to:
List critical spreadsheet design fundamentals
Identify techniques used to minimize data input errors
Utilize Excel's Table feature as a foundational component of spreadsheets
Identify and implement three different techniques for consolidating data
Utilize various Excel features, such as Go To Special to solve specific spreadsheet issues
List and apply four techniques for sharing an Excel workbook and collaborating with others
Implement various techniques for auditing and error-checking Excel workbooks, including Trace Precedents, Trace Dependents, and Formula Auditing
Identify the advantages of working with Defined Names in Excel
List and apply six techniques for securing Excel data
Looking for Other Excel Focused Learning Options? Consider the Following Seminars Available from K2 Enterprises