K2's Excel Charting and Visualizations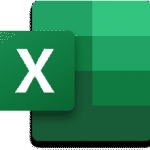 Charts and graphs are nothing new. However, many professionals struggle with building effective visualizations. If that statement describes you, take part in this session to improve your skills when building charts and other visualizations in Excel. As a result of doing so, you will be able to create visualizations that will enhance your communication skills.
This is much more than just a seminar on fundamental charts.  Instead, in this session you will learn how to create advanced charts that are interactive, dynamic, and aesthetically pleasing – three qualities that will help to ensure that your readers and audience will understand the data you are presenting. If you are looking to improve your communication skills, this seminar is a must for you.
Upon completing this course, you should be able to:
Identify the types of visualizations that should be used to communicate specific messages
List the steps to creating effective visualizations in Excel and other Microsoft Office applications
Identify options for creating interactive visualizations
Utilize Sparklines and Conditional Formatting to enhance visualizations in Excel
Identify options for linking Excel-based data and visualizations into Word and PowerPoint
CPE credit: Recommended for 4 hours Computer Software and Applications
Instructional delivery method: Group-live demonstration and discussion. This course is "laptop-friendly" and participants will have access to demonstration files. This course focuses on features found in Excel for Windows but many of the features can be used in Excel for Mac.
Prerequisites: Fundamental understanding of creating charts in Microsoft Office applications
Program level: Intermediate
Advance preparation: None
Who should attend: CPAs and other accounting, financial, and business professionals who want to learn how to create more effective charts and visualizations in Excel
What type of charts should you use? Click here to learn from noted visualization expert Stephen Few.
Looking for Other Excel Focused Learning Options?
Consider the Following Seminars Available from K2 Enterprises