K2's Advanced Excel Reporting - Best Practices, Tools, & Techniques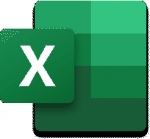 If you need to build advanced Excel reports, including reports where the source data resides in your accounting software or another database, then K2's Advanced Excel Reporting – Best Practices, Tools, & Techniques should be at the top of your CPE list! In this session, you will learn how to connect Excel to external data sources, such as your accounting software database, to extract data for reporting and analysis. Additionally, you will learn how to incorporate PivotTables into your reporting routines. Further, you will learn how to add extend the usefulness of your PivotTables through the following three techniques.
Adding user-defined calculations to your PivotTables
Grouping PivotTable data into fiscal reporting periods
Filter your PivotTables using Slicers
You will also learn best practices for presenting compelling and captivating Excel-based reports and charts, and how to use Excel add-ins to streamline and automate many of the manual processes associated with building Excel-based reports. In sum, if you generate financial or operational reports in Excel, you cannot afford to miss this program!
Many accounting and financial professionals spend far too much time in Excel accessing and converting financial data into useful reports. If there is the chance you may not be taking full advantage of all that Excel has to offer as a reporting tool, then you should make plans to participate in this program.
"Identified several new tools to use in future reporting – looking forward to "play" with the new tools." K.B., CPA IA
"Excellent presentation! This class is just right for my level and answered many of my questions." X.W., CPA WY
CPE Credit: Recommended for 4 hours Accounting
Instructional delivery method:  Group-live demo and discussion using color computer projection – laptop friendly, with access to demonstration files. Program focuses on Excel for Windows, but many of the features can be found in Excel for Mac.
Prerequisites: Strong working knowledge of Excel 2013 or newer
Program level: Advanced
Advance preparation: None
Who should attend: Accounting and financial professionals who use Excel for reporting and want to reduce the risk of errors, simplify reporting processes, and improve the quality of reports
Upon completing this course, you should be able to:
Link and import data from external databases – including multi-table databases – into Excel
Use Tables and PivotTables to create accurate financial reports and analyses
List and apply Excel shortcuts for formatting financial reports
Implement Excel templates to improve reporting productivity
Identify opportunities to work with third-party tools to streamline reporting in Excel
Looking for Other Excel Focused Learning Options? Consider the Following Seminars Available from K2 Enterprises